We are MYBC Consulting.
Definitions:
Brand (noun)
A name, term, design, symbol or any other feature that identifies one seller's good or service as distinct from those of other sellers.  Brands are used in business, marketing, and advertising.
Ambassadorship (noun)
An authorized messenger or representative.
Brand Ambassador.
MYBC Brand Ambassadorships
A brand ambassador is a person who is hired by an organization or company to represent a brand in a positive light and by doing so help to increase brand awareness through social media  and sales. The brand ambassador is meant to embody the corporate identity in appearance, demeanor, values and ethics.
A brand ambassador is employed by a company or organization to help raise brand awareness and increase sales. They complete a variety of tasks ranging from promoting products or services in-store to implementing social media marketing campaigns. They are also known as influencers or corporate ambassadors
Torill's Table – Healthy Indulgences
Founder Torill Myre has spent years perfecting her initial product, a waffle mixture for breakfast, lunch, snacks, or any time of day! Based on a traditional Norwegian recipe, Torill has developed her waffle mix to be both delicious, and healthy – made with whole wheat flour, oatmeal, flaxseed meal and ground almonds, Torill's Table waffles are definitely a comfort food with real health benefits. At the heart of Torill's recipe and philosophy of bringing loved ones together around good, healthy food, is the Norwegian concept of Kos.
Website: https://torillstable.com/
JD Farms Turkey
Jack & Debbie Froese are the founders of JD Farms Specialty Turkey Farm, a family-run producer of specialty turkeys located in the beautiful Fraser Valley at Langley, BC, Canada. For over thirty years, JD Farms Specialty Turkey has been offering a diverse range of nutritious and wholesome meal solutions in the traditional country-style deli and bistro, as well as supplying whole turkeys to families and retailers in the Metro Vancouver and Fraser Valley regions. In the past 8 years their children Jason and Marilyn have taken over the General management of the Farm & store with help from their sister Jennifer Huttema.
Website: https://jdfarms.ca/
Connect Now Business Network
Connect Now was create because we need each other to fulfill our purpose. Life as an entrepreneur can be isolating, and Connect Now is where you can find your circle of support, business owner to business owner, professional to professional, person to person.  The group is for making connections, exchanging referrals, and enriching the community. Connect Now offers opportunities for meeting other professionals and business owners through business networking meetups and professional development events. Invite a fellow entrepreneur! All business owners and professionals are welcome. When we invite others, we all benefit. Click here to see our list of events.
Kaslo Sourdough Pasta
Kaslo Sourdough is a second generation family business located in the West Kootenays of British Columbia, Canada.
Gabi and Silvio immigrated to Canada from Germany, bringing their taste passion for good food with them. Together, they have successfully run the Kaslo Sourdough Bakery for over twenty years, improving recipes, trying different combinations of seeds and flours, and fundamentally changing bread in the West Kootenays. They continue being food innovators, and work with both head and heart.
Website: https://www.pastafermentata.com/
Ethical Flooring
Ethical Flooring is a family-owned and operated retail flooring store based in North Vancouver, British Columbia. Our specialty is the supply and installation of brand-name flooring for residential renovations and custom-built homes; in addition we also do work on small-to-medium sized commercial projects, rental properties, as well as offering material-only sales to those with their own installer.
Ethical Flooring provides both the highest quality floors, and the most professional people, in the industry; please browse through the profiles of our team below and learn for yourself what makes us unique.
Website: https://ethicalflooring.com/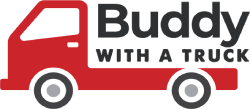 Buddy With a Truck
In 2015 I decided to take a break and for the first time in my adult life I worked for someone other than myself. I took a job as a shelter worker at the Salvation Army Gateway of hope and then Chilliwack Society For Community Living, these were very rewarding jobs and it was a great opportunity to give back. I decided that I would never work for myself again. I had a pickup truck so on the side I started helping people move stuff and then everyone started asking me to move this and take this away and of course I found myself back into my entrepreneurial state of mind and thought "everyone needs a Buddy with a truck"
I am now running Buddy With A Truck Inc, we currently have two trucks and covered trailers and one 16 foot cube van for small moves.
Website: https://buddywithatruck.ca/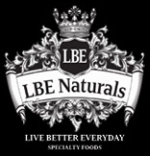 LBE Naturals
LBE is a natural spice loving company with a unique blend of seasonings that are inspired by cultural traditions as well a few of our own . Our blends combine the elements of aroma, texture, flavour and are combined from across the globe. Our vision is to introduce an audience to flavour profiles that bring out the best in your meals. Our daily lives continue to inspire us daily with our family , our friends, Spice inspires us to create unique ingredients with a taste we can remember for a lifetime.
Launching a new spice brand in today's very competitive market is hugely challenging and equally rewarding. You have to offer something truly unique, of the highest quality and delicious. With our easy to use flavour packets we know you will enjoy our spice combinations. So our task is not just to show the outstanding benefits of our products but to show you how to use them and add your style to your favorite dishes. After all it really is about you.
Website: https://www.lbemporium.com/

Ronald Allan Clothiers
Ronald Allan Clothiers was established in 1953 with a number of changes over the last 65 years to bring us to our current location at 33428 South Fraser Way, Abbotsford, BC.
Our current location main floor has 5000 sq.ft. of retail space divided equally between Women's and Men's fashions. We have an additional 5000 sq.ft. on the lower level for receiving, stock prep, tailoring, warehouse, staff and office areas.
Our styles range from casual, business casual, to corporate and special occasion. From jeans to formal.
Website: http://ronaldallan.com/
Donna Van Beek Notary
Quality, Personalized Service
Buying a house marks a life milestone; likewise, the decision to make a Will often results from a major life change or event. Although exciting, we understand that, for many people, making these types of decisions can also be quite overwhelming and, even, downright daunting. So, we've made it our mission to help!
We provide efficient service, clear direction and helpful guidance in a relaxed setting. We will be your advocate and will promise you fair, honest service and valuable advice. We don't take your trust for granted, so we want you to feel comfortable with us and with your legal process. This is why we don't just prepare and register your documents – we strive to ensure that you fully comprehend all documents that you sign with us and that you understand what your legal process will entail. Our clients have appreciatively declared their interactions with us to be "completely painless," easy and enjoyable, which is why they keep coming back!
Website: https://vanbeeknotary.com/
Small Business Services.
MYBC Customer Small Business Services
OnDeck
Financing Helps You
We understand that time is of the essence for small business owners so we are committed to providing fast and flexible financing solutions.
Applying for traditional business financing can take several days. You've got better things to do. Our process takes less than 10 minutes. Need a one-time loan you'll pay back in 6 months or a revolving line of credit? We have the right financing option for your business. Have a question? Not a problem! We're here to help. You'll get a dedicated lending advisor to help you navigate the application process.
Information: Download PDF
ShopLangley
Search and Shop Local
Did you know that the Greater Langley area is home to more than 8400 businesses, most of which are locally-owned and operated 'independent' businesses?
Neither did we when we first started ShopLangley.com. Not only did we not know how many businesses there were, we had no idea just how many products and services were available locally that we had been driving to other communities to purchase or ordering online.
It turned out that pretty much anything we needed could be found in our own backyard with some 'digging', but it required more effort than most people were willing to spend to find out what was available. At the same time, big box stores and online mega stores with more marketing power were capturing customers' purchases and drawing them in and away from the downtown core and local independent businesses.
Website: ShopLangley
Customer Engagement & Demo Coordinator.
MYBC Customer Engagement & Demo Coordinator
Brockmann's Chocolates
It all started in the 1930s with Willibald 'Willy' Brockmann, a master confectioner trained in Cologne, Germany. He and a business partner opened a small confectionary shop in Munich in 1934, specializing in pastries, cakes, and handmade truffles. Willy later opened his own Conditerei Café Brockmann on the outskirts of Munich on the site of an old gravel pit. He managed the café with his wife Elizabeth and they were celebrated for their delectable sweets and treats crafted from quality ingredients. The café soon became a landmark in the community.  Today, Brockmann's Chocolates Truffini and Crunchetti brands are sold throughout British Columbia and in major retailers across North America. The family business now includes Kathrin Brockmann – a third generation chocolatier – still guided by Willy's faithful commitment to quality and using only the freshest, natural ingredients.
Website: https://www.brockmannchocolate.com
Nonna Pias Balsamic Reductions
Chef Norm honed his cooking skills and great taste for food at a very young age, gleaning almost everything he knew from his mother Pia ("Nonna Pia" to his children). Back then, Pia would always say to him…"Norman, you need to learn how to cook because when you grow up you may marry someone who cannot cook". As Mothers always know best, the passing of time had proven Nonna Pia correct. Norm ended up marrying Natasha who is great at many things…cooking not being one of them. Because of Nonna Pia's insightful wisdom and her patience in teachings, Chef Norm wanted to name the company after his mother, and that is how "Nonna Pia's Gourmet Sauces" was born in November of 2010.
Website: http://nonnapias.com
Our Connections; Our Products; Our Concepts
We are all about authenticity - from your brand to your business experience. Do you want to learn how to be a writer in your clients story instead of the taker of their order? MYBC Consulting makes that possible.